Manna Epicure is on Kloof Street near Cafe Paradiso. The theme of the restaurants are totally different however. Manna Epicure is trendy, the interior of the restaurant is all white with lots of glass and a chandelier (Stark-ish?).

Denise from Freshly Found has more photos of Manna Epicure to give you a sense of the place.

Manna Epicure claims to serve tapas though it was not really what I expected. It was more of a variety of dips (hummus, eggplant, olives etc.) that go with bread and some main courses like sandwiches. I liked that they had a variety of fruit juices and teas that was very refreshing!

Here's my orange avocado soup that was quite yummy!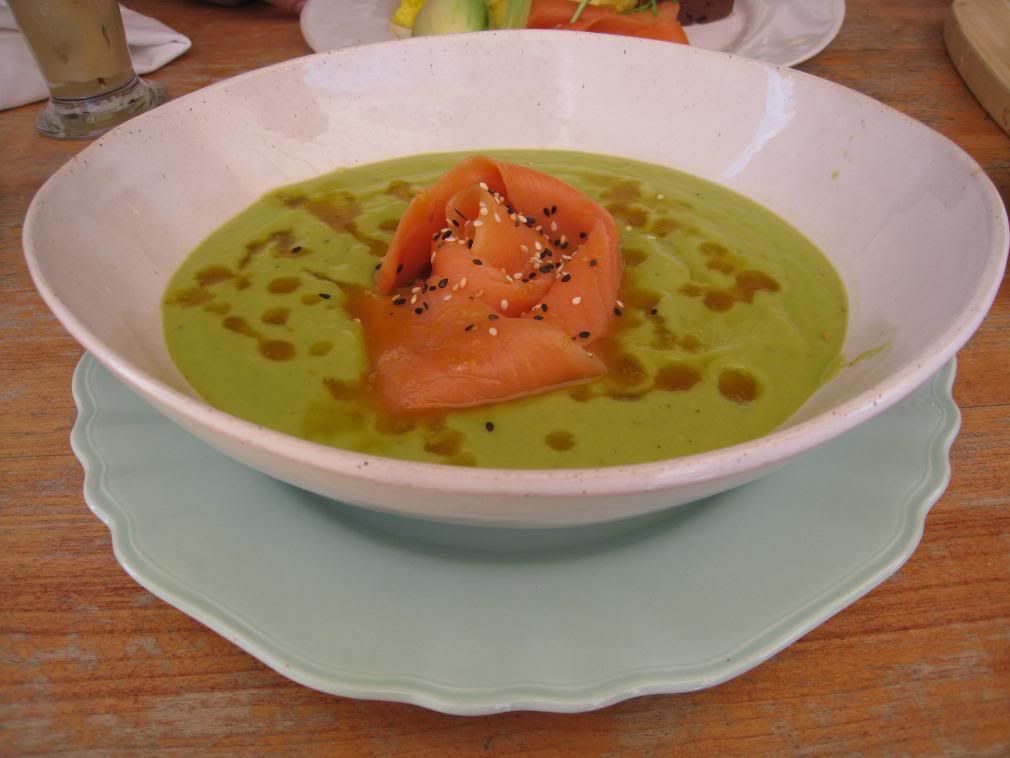 They also serve great juices and refreshing ice teas.

Chomp Meter: This the place to be seen, and a wonderful place for a light lunch. Decor is trendy and the food is creative.

Manna Epicure
151 Kloof Street
Cape Town
27-21/426-2413