We were lucky to get a table for lunch on a Saturday at Le Petite Ferme by just walking in. We had to sit at the bar area, but that was certainly not a bad thing. While there isn't much of a view, the ambience is much cozier than in the regular dining room.

Le Petite Ferme has gorgeous views of the valley. I was quite smitten. Since we were early, we got to sit outside for a bit and enjoy some sparkling wine.




This is quite the life isn't it?




Lunch was absolutely fabulous. I had an aubergine in filo for mains while P had kudu. The aubergine was good but the kudu stole the show. Kudu usually has a gamey taste, but the Le Petite Ferme version was nicely seasoned and flavored so you could barely taste it.

Appetizer (L) Kudu (R)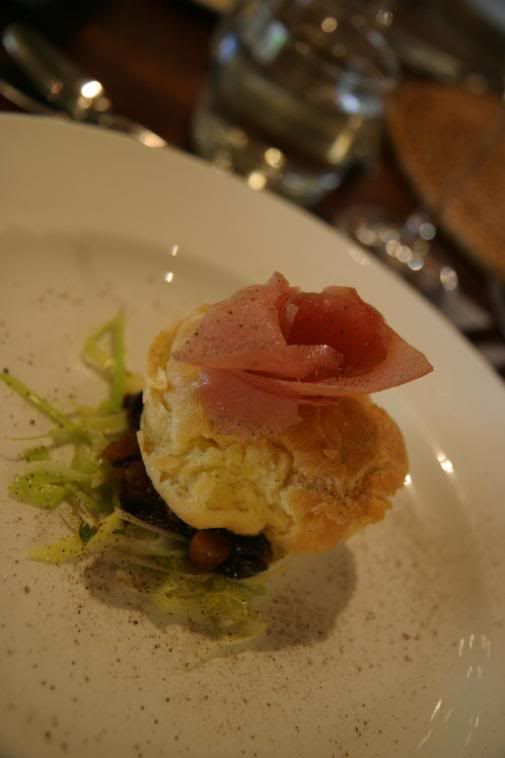 My eggplant dish: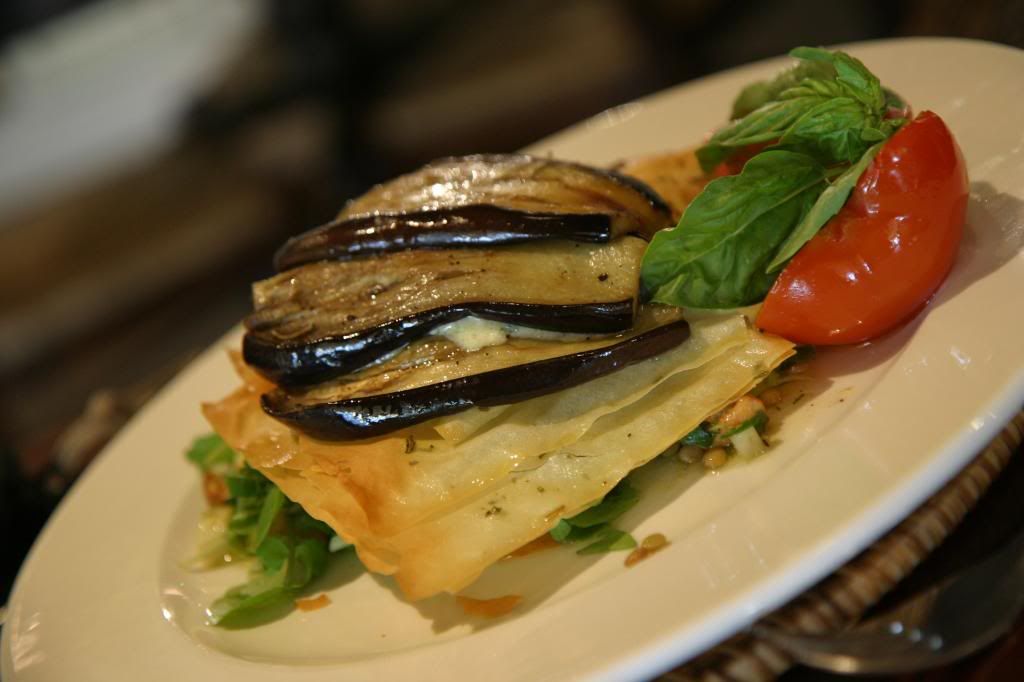 Chomp Meter: I highly recommend this restaurant! Writing this post brings back fond memories of our trip in February 2008.

Le Petite Ferme
Franschhoek Pass Road
PO Box 55, Franschhoek, 7690, South Africa
Tel: +27 (0)21 876 3016/8
Fax: +27 (0)21 876 3624