After a couple nights of blah food, I was really excited to find Jimmy's Killer Prawns! Prawns / shrimp, especially large ones aren't as common in the U.S. and Jimmy's specializes in this. The shrimp are grilled to perfection with a special seasoning which makes it all the more yummy. The prices are also really reasonable. Approximately 20 Shrimp for US$12.

You can sit outside with Table Mountain in the backdrop at Jimmy's on Kloof street: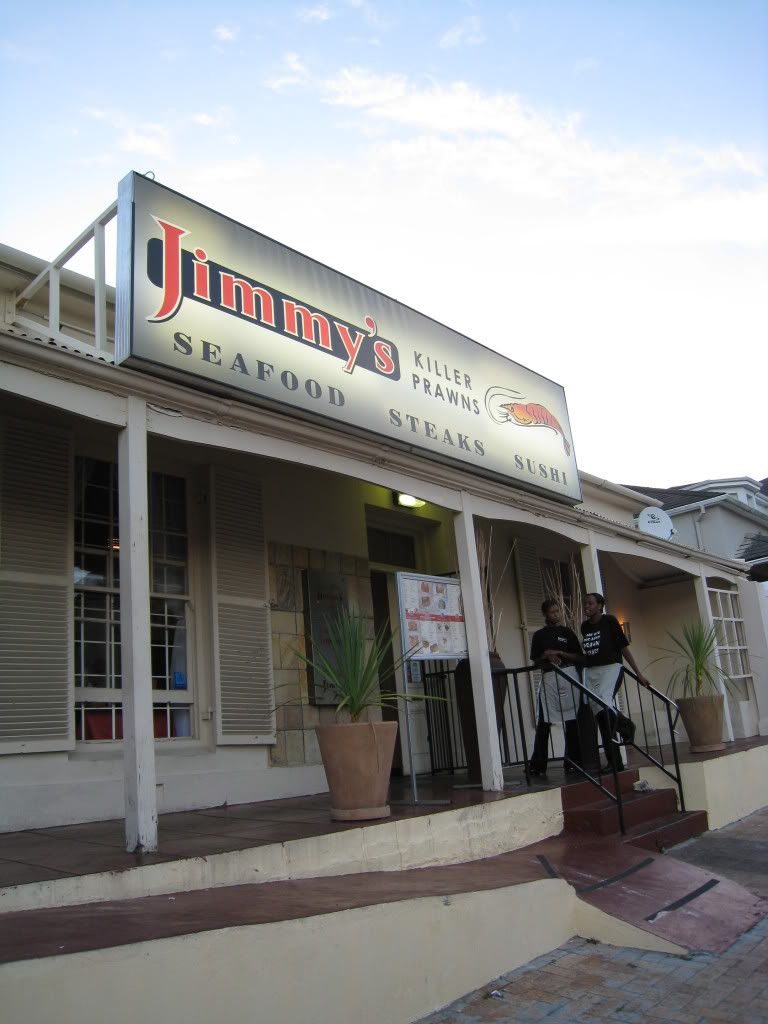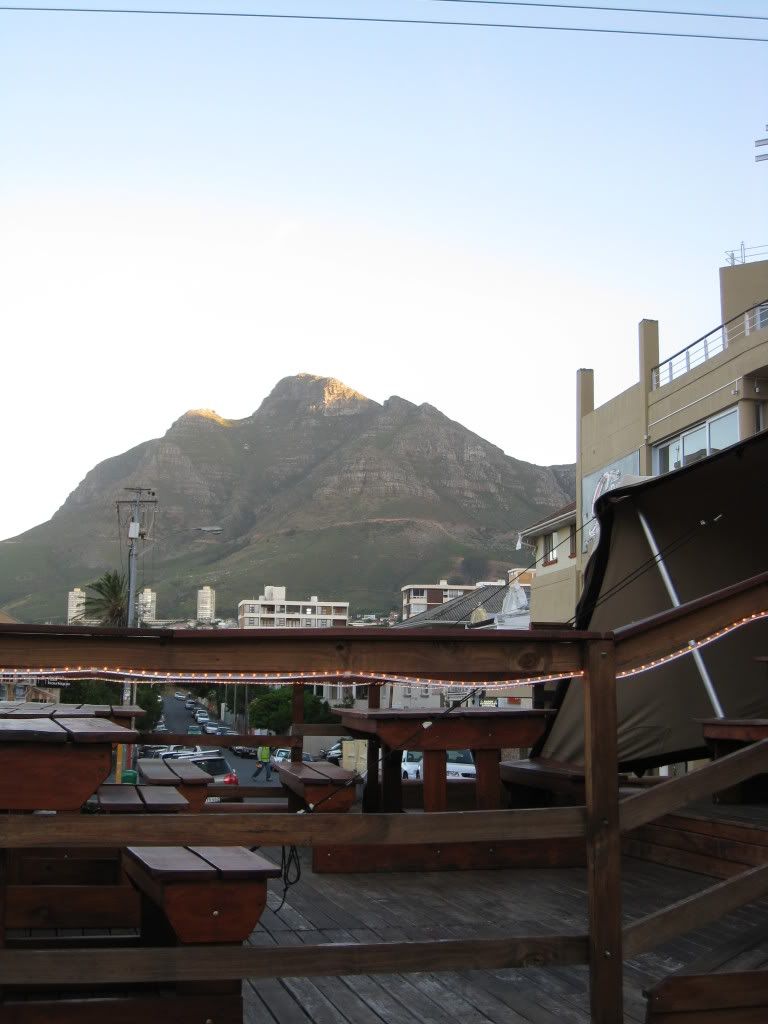 We went there twice while I was in Cape Town. *Gasp* What? To a chain restaurant and twice! Another confession, I ordered the same thing again because it was so good. I proceeded to finishing my 20 or so prawns and then sucked on the heads. Yes I know that is unladylike but soo yummy!

In case you are wondering, the dish is Jimmyz's Prawn Promise. Here it is below! This place was also a hit with my fellow diners.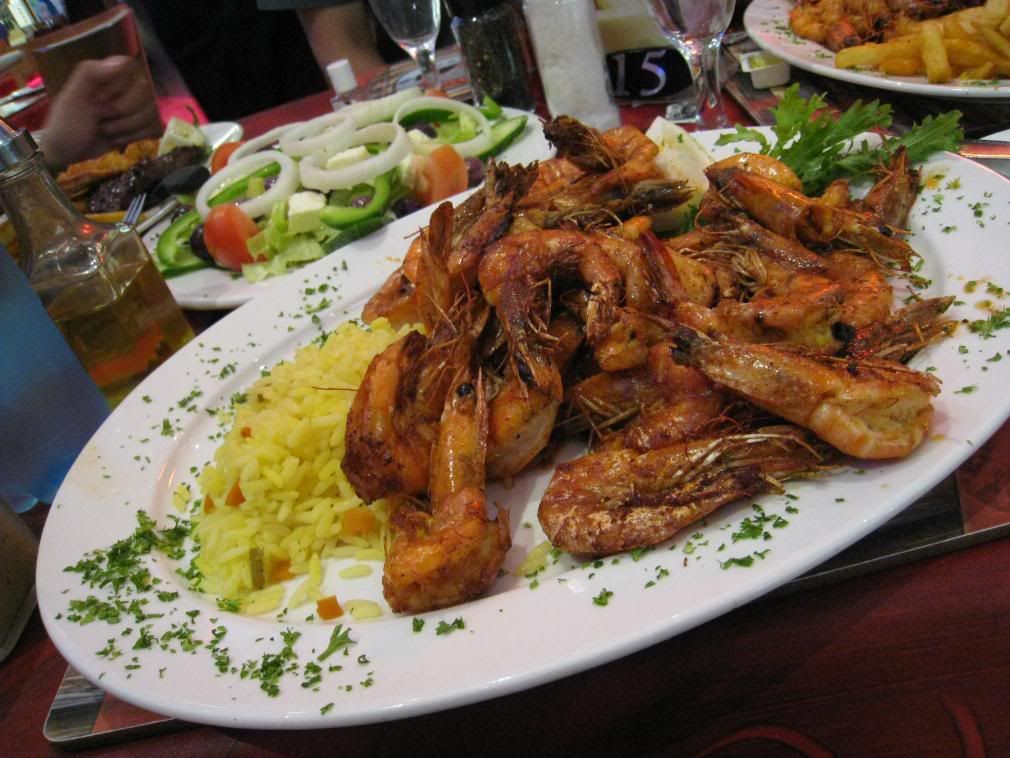 Jimmy's Killer Prawns Locations

Kloof Street
1 Upper Union Street
Corner Kloof and Union
Tel: 021 426 0327

Hout Bay
1st Floor Jamaica Beach
1 Beach Crescent
Tel: (021) 790 2441

Table view
1st Floor Portico Building
Beach Boulevard
Next to KFC
Tel: (021) 557 7449

Chomp Meter: So anyway if you haven't figured this out from the rest of the post, I highly recommend stopping by during the trip. Get your fill of grilled prawns here!

Fun fact: Jimmyz has a branch in Dubai and France!