Ocean Basket was one of the places recommended by some friends to go for seafood so we headed there one of the nights we were based in Cape Town.

We went to the Ocean Basket at the V&A Waterfront (touristy I know, but we are tourists!) The place was packed for a Saturday night and we had to wait about half an hour for a table.




I would say this place is more of a mid level chain. For lack of a better comparison, the Olive Garden price range, family focused, but for seafood. Their specialty is fried or grilled seafood on a large platter that you can share. If you are Singaporean, it is like Fish & Co which I am not a big fan of.

Our garlic mussel appetizer (32 Rand):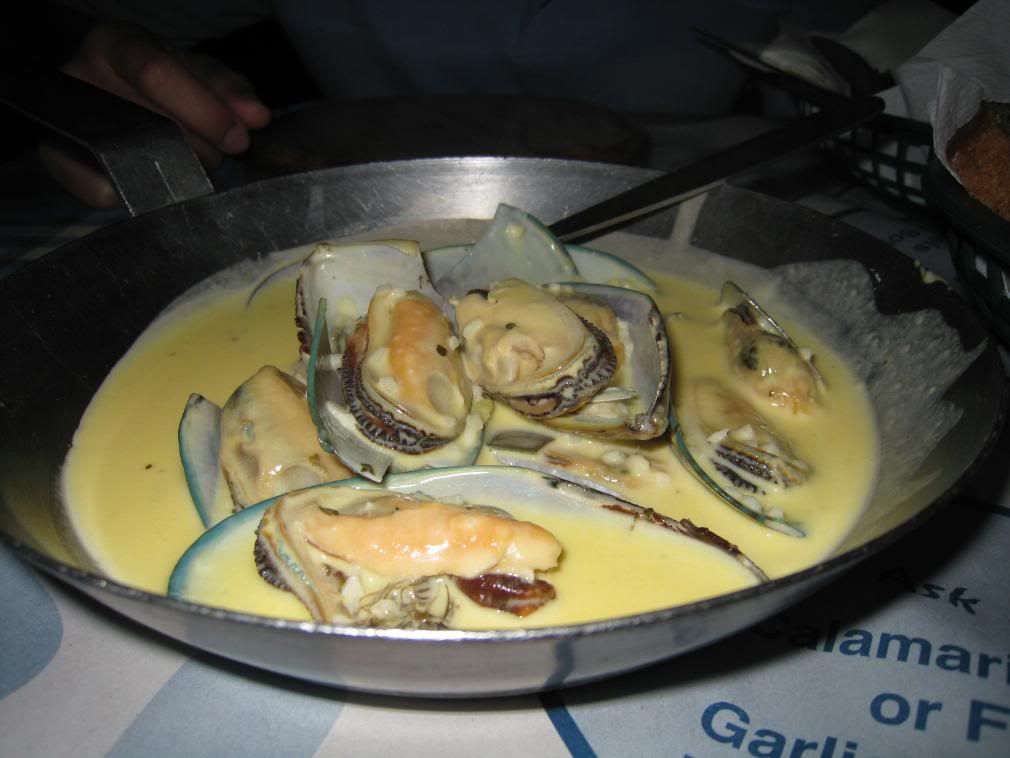 We also got a huge platter to share this included Kingklip (a type of fish from South Africa), King Prawns (yum! which we don't get much of in the US), and calamari. I can't seem to find the photo of our meal so here's one from the Ocean Basket website:



Honestly, it was greasy and we felt grossed out after eating so much. Our gluttony partly to blame.

Ocean Basket Locations
These are some of the more popular ones for visitors:

Ocean Basket V&A Waterfront
Shop 222, Victoria Wharf, The Waterfront, Cape Town
Phone: 021 419 4300

Ocean Basket Kloof Street
75 Kloof Street, Gardens, Cape Town
Phone: 021 422 0322

Ocean Basket Seapoint
Shop 17, 1st Floor, St. John's Piaaza,Main Rd, Sea Point
Phone: 021 433 0450


Chomp Meter:
Ocean Basket isn't anything special but I suppose it's conveniently located. If you want to get your fried/grilled seafood fix in large quantities. Head here. For similar food and price, I actually preferred Jimmy's Killer Prawns (partly because of the name heehee).