Where: Napa Valley, CA
Specialty: Creole / Cajun Food

One of the perks of being further north is the shorter distance to Napa! We took an impromptu trip there on Sunday to buy some wine. After a long day of wine tasting and some shopping, we decided to try Bleaux Magnolia located in Napa's town center for dinner.

The restaurant is in the unlikeliest of places, on a back street, near a garage and CVS. It looks sort of cute on the outside anyway so we decided to give it a try.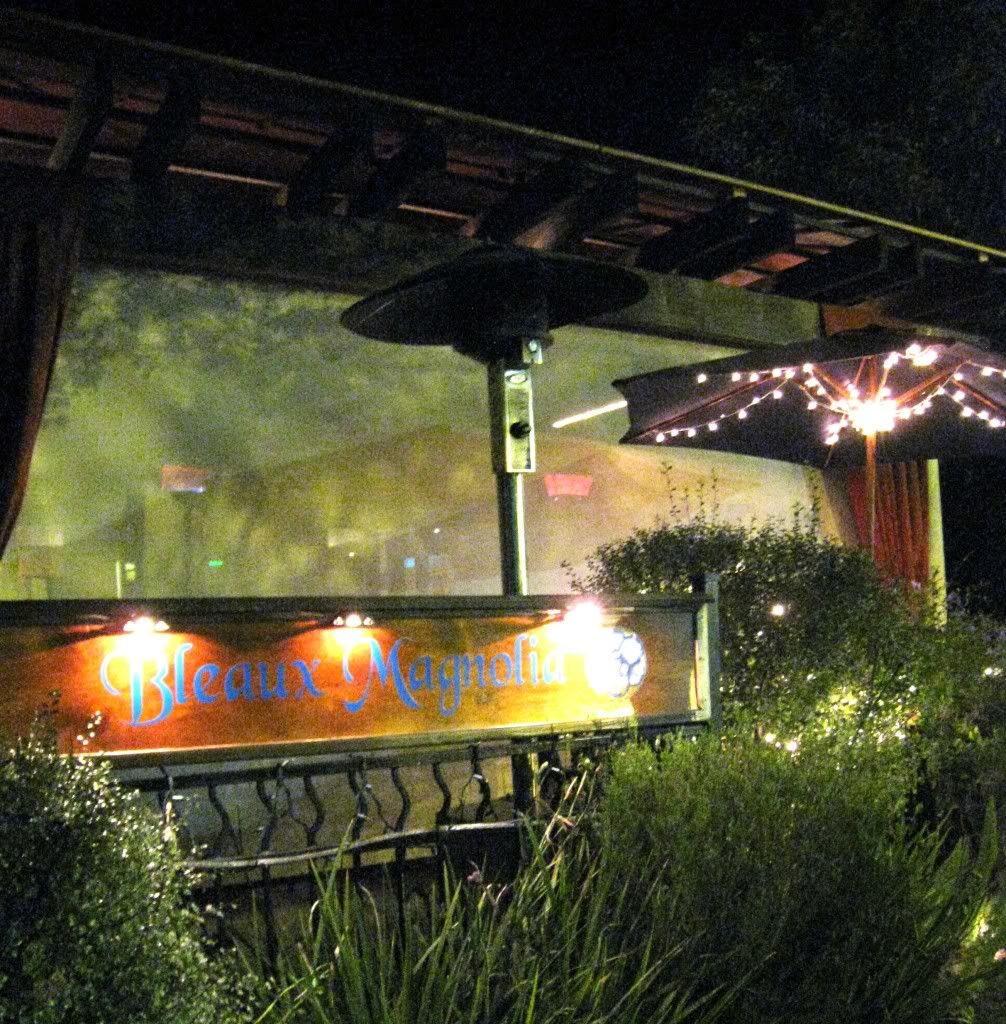 Our waitress presented us with the option of dining outside or inside. We picked the patio area outside and were kept warm and toasty with the heat lamps. Very cozy even in November! The servers were also very friendly, no wonder Bleaux Magnolia is highly rated on service.

We ordered several dishes among us. For appetizers, we got the Mac N Cheese as well as the Pulled Pork Lumpia. For mains, we had the Seafood Gumbo, Cornbread Crusted Catfish, and the Fried Chicken and Waffles.

The food was very well done. I especially liked the pork lumpia which was served in a very crisp egg roll of a shell. The fried chicken was nicely fried too. My only complaint is that the gumbo was lacking okra which I love!

Lumpia (L) Mac and Cheese (R)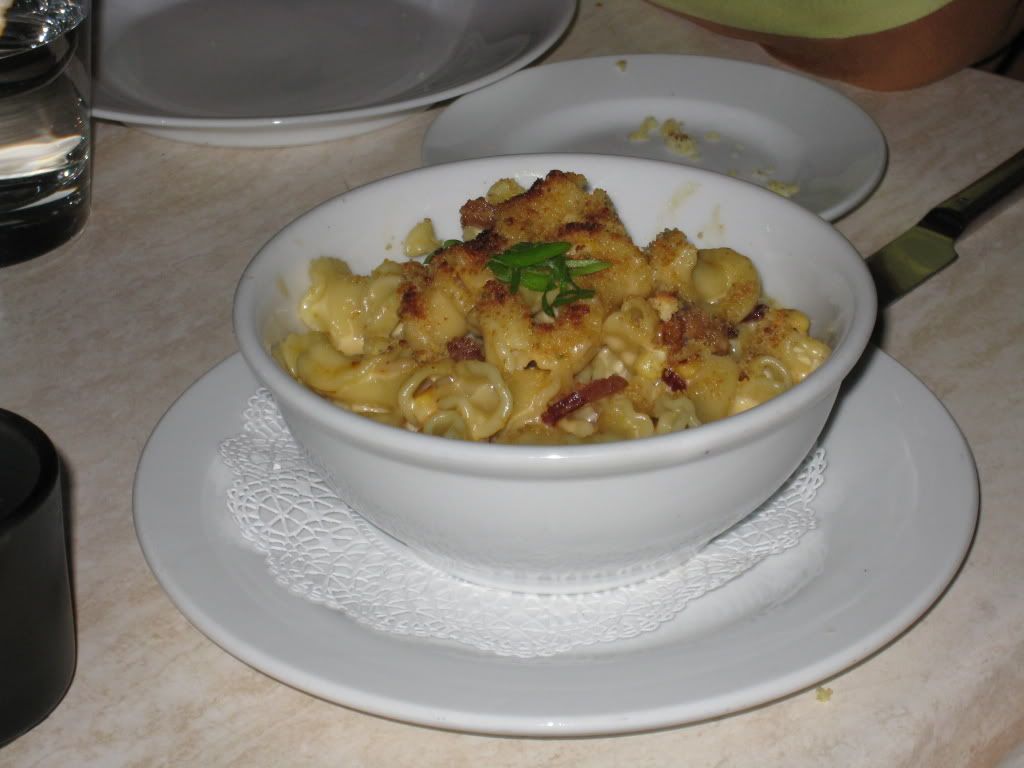 Chicken and Waffles: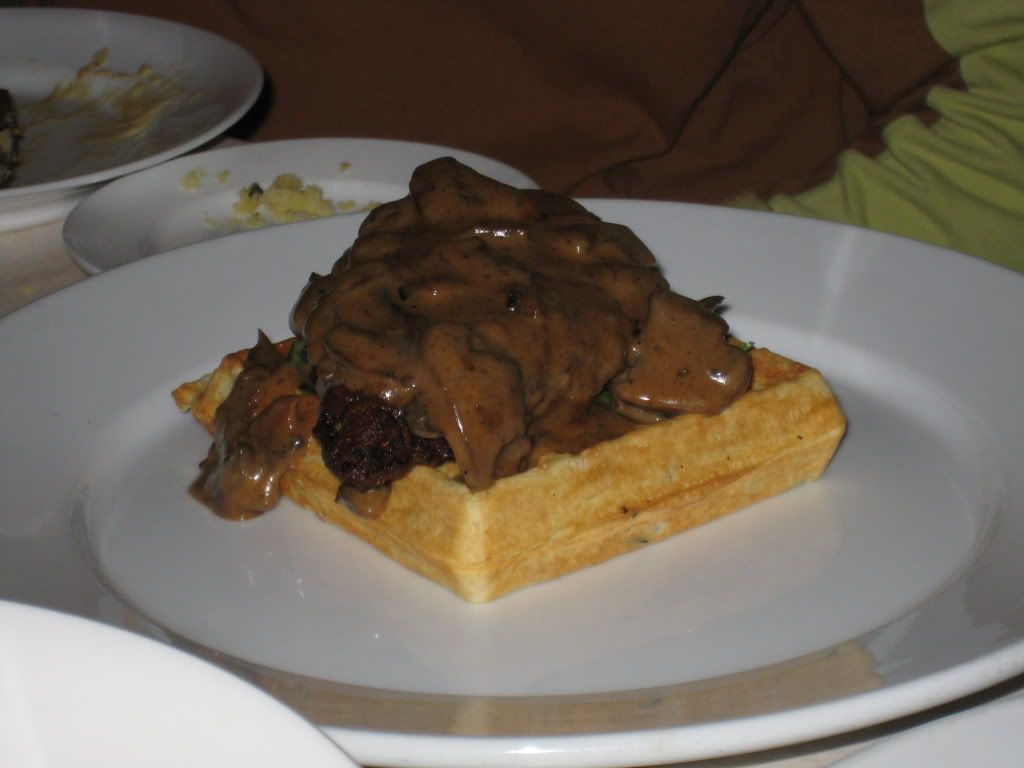 Gumbo and Catfish (L) Yummy Jalepeno Cornbread! (R)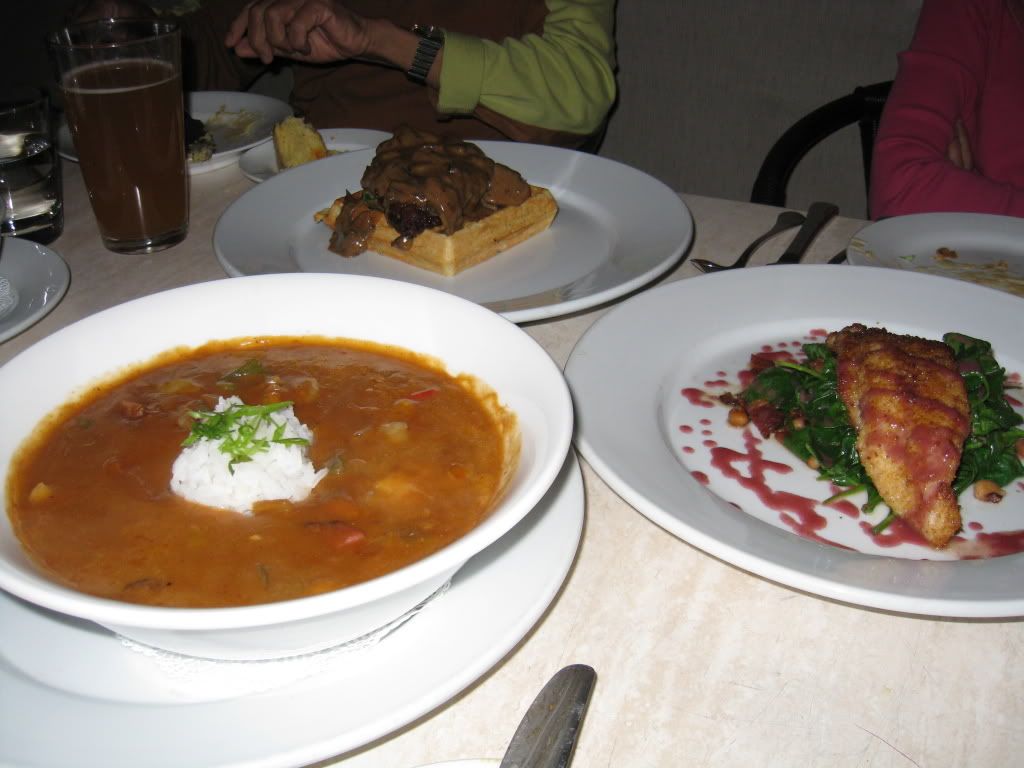 Chomp Meter:






I've read some reviews that the food served isn't particularly authentic and I agree. However, if you come with the expectation that Bleaux Magnolia is a New American restaurant with cajun/creole influences, the restaurant does excellently. Another perk is there's no corkage fee for bringing your own wine!

Bleaux Magnolia also serves Jazz brunch on Sunday afternoons and a little off the beatn path, this may be a good restaurant to throw into the Napa vacation mix.

Napa
1408 Clay St
Napa, CA 94559
(707) 252-2230