Where: San Francisco, CA (Outer Sunset District)
Specialties: Roast duck!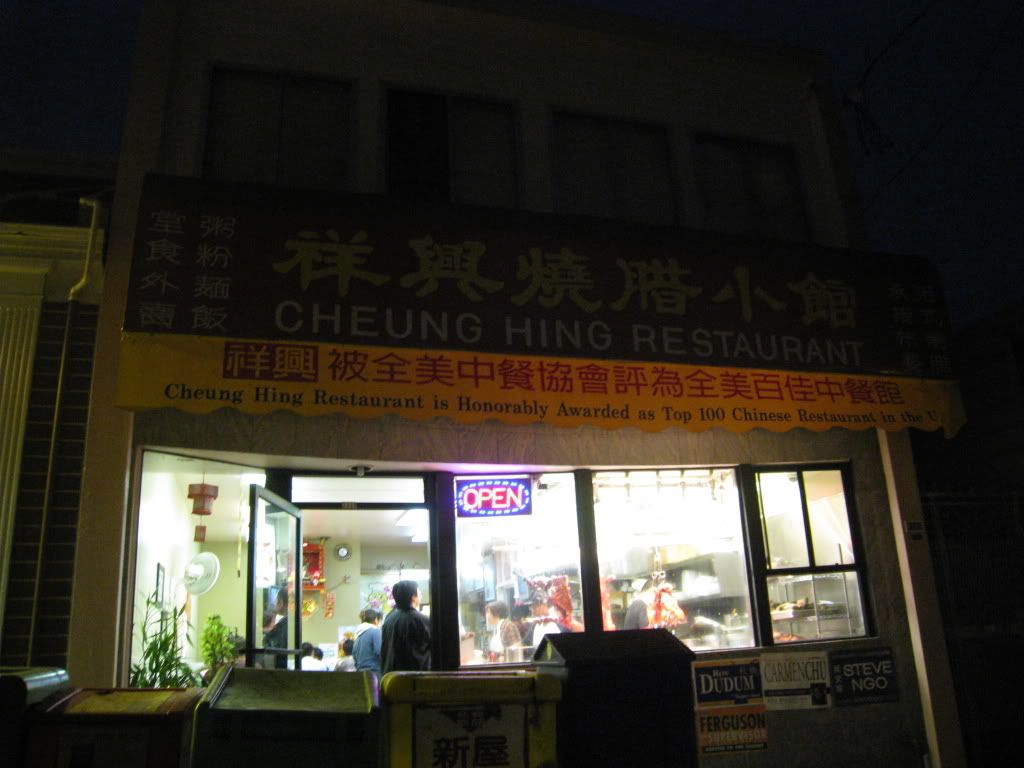 As a recent transplant to the Bay Area, I'm so impressed by the quality of Chinese food that can be had here! While house hunting last weekend, we somehow ended up at Cheung Hing for dinner.

Cheung Hing reminds me of casual eateries in Hong Kong. Even though the restaurant is bare basics, there was a line out the door, so it's really all about the food here. Most of the customers order take out. The eat in line isn't as busy and we were able to get a seat quickly.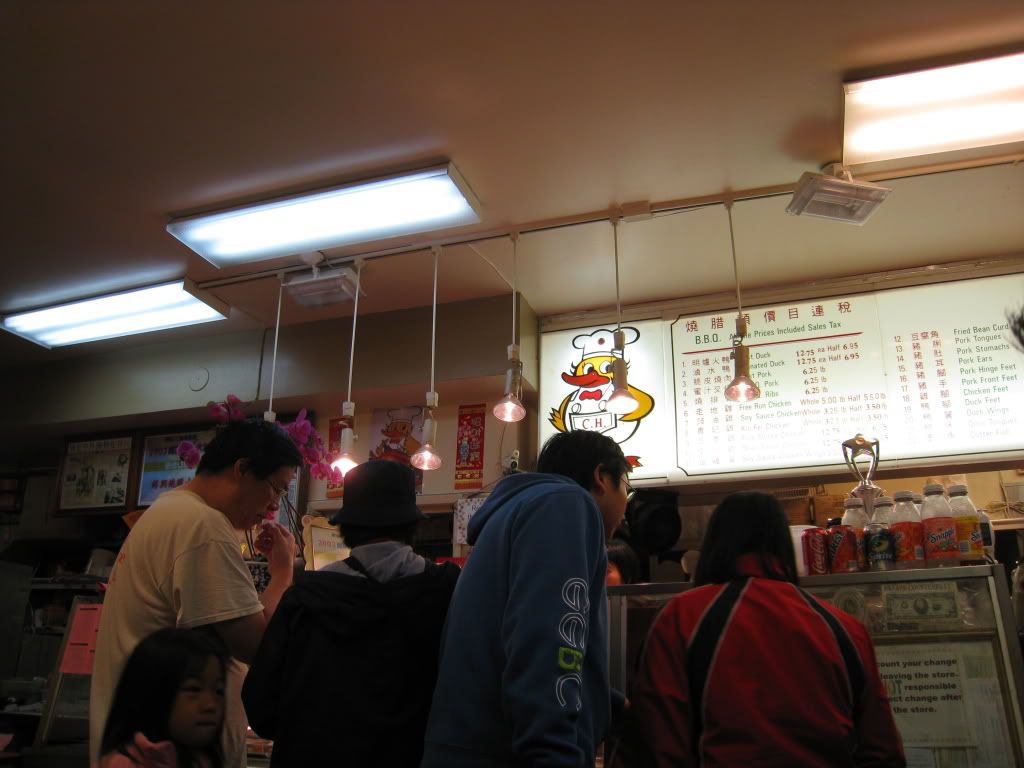 Not sure what to expect, we ended up ordering a 1/2 a roast duck, some roast pork, congee, wonton noodle soup, stir fried greens, and a beef noodle stir fry. WOW, all of it was delicious especially the roast duck which was warm, flavorful and juicy. Yes, it was a tad fatty and oily but I was willing to let that go because it's soo good!

My other favorite was the congee (century egg and pork) which was about as good as I've had in Hong Kong. I loved the texture which was smooth and tasty, just the way it should be. The beef noodle stir fry is also something I'd order again. Perfectly done.

Roast Duck



Congee



Chomp Meter:






Save on that trip to Hong Kong. The roast duck, congee and beef noodles terrific. I wasn't so much a fan of the roast pork, however I noticed a customer cart away a whole roast baby pig! I almost wish I lived in the area so I can eat here more often!

Cheung Hing Chinese Restaurant
Neighborhood: Outer Sunset
2339 Noriega Street
(between 30th Ave & 31st Ave)
San Francisco, CA 94122
(415) 665-3271