My interest was piqued after reading reviews of this Minato in Capetown.

Minato Japanese restaurant has a cult following. Apparently the owner and chef (Mr Minato duh) has a little bit of a temper. Reservations are always required, and they sit only 35 people a night. You can only order once and don't complain about your food!

We arrived at Minato's with high hopes. The restaurant is in a dingy part of town (near some strip joints). The entrance to Minato's is uninviting. A grill gate with a sign that says "Fully Booked". We were taken inside by a goth waitress that you'd be more likely to see at a bar.

I'm not sure if this is common at Minato, but they didn't have many sushi or sashimi specials the day we were there. We had to order the sushi set. I think the chef expects most people to order the set and is very careful about the amount of fish he orders. For example, we couldn't order tuna ala carte?!

The inside was dark and eclectically decorated with random Japanese artifacts including a white silk kimono.



We ordered some appetizers, including agedashi tofu and a couple sushi sets. The sushi was well cut and the pieces of fish were very generous. All in all I thought it was a pretty decent sushi restaurant though I would have liked to see more creative ingredients and local fish. There was only salmon and tuna the night we were there!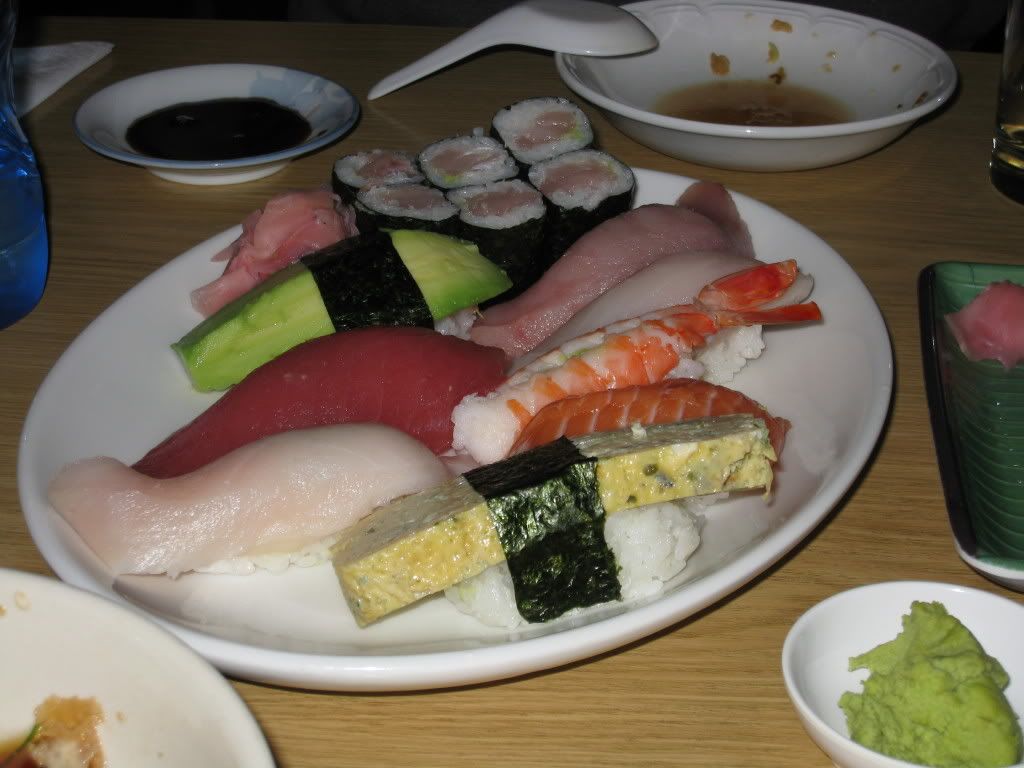 Chomp Meter: Nothing exciting if you have had good sushi elsewhere in the world. However, it might just be the best sushi restaurant in Cape Town, not Benkei.

They also have a fan club on facebook.


Minato's Japanese Restaurant - Cape Town
4 Buiten Street, City Centre
Cape Town
South Africa